CASK STRENGTH COLLECTION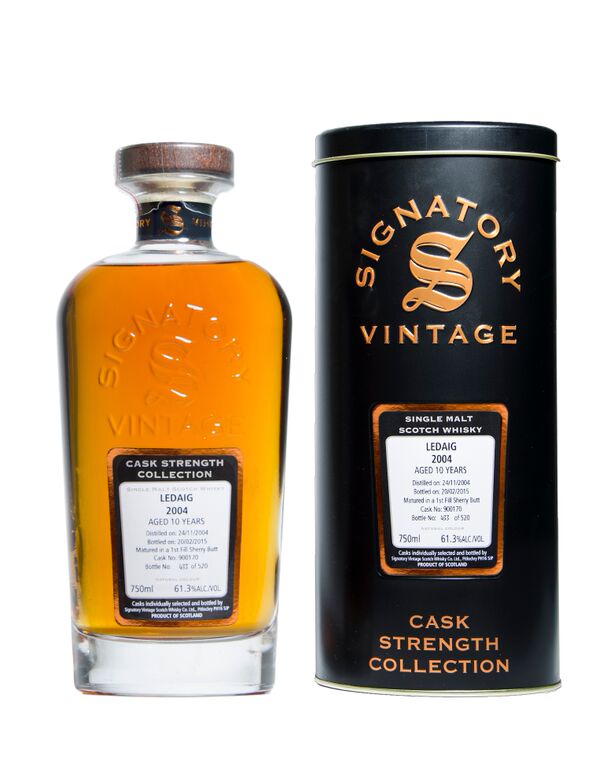 AGED: 17 years
DISTILLED ON: November 24, 2004
BOTTLE ON: February 20, 2015
MATURED IN: 1st Fill Sherry Butt
CASK NO: 900170
BOTTLE NO: of 520
---
Ledaig scotch comes from the Tobermory distillery, which is proudly one of Scotland's oldest. Established in 1798, it is the only distillery on Mull. It is unique, not just because of its idyllic location, but because it produces two different, but equally alluring, single malts: the fruity, unpeated Tobermory, and the more robust and smoky Ledaig.
---
TASTE NOTES
COLOR: dark amber
NOSE: Smoke and vanilla. Rich and warm. Some gasoline (in a good way), along with lemon and grapes. Fresh and a bit dry. Complex and keeps changing throughout my sniffing.
TASTE: Smoky, rich taste. Mostly vanilla, licorice, lemon and ashes. Not very complex to taste, but powerful!
FINISH: White pepper, smoke, ashes and licorice. The sweetness disappears.
ABV: 61.3%
PER CS: 6
SIZE: 750 mL