CASK STRENGTH COLLECTION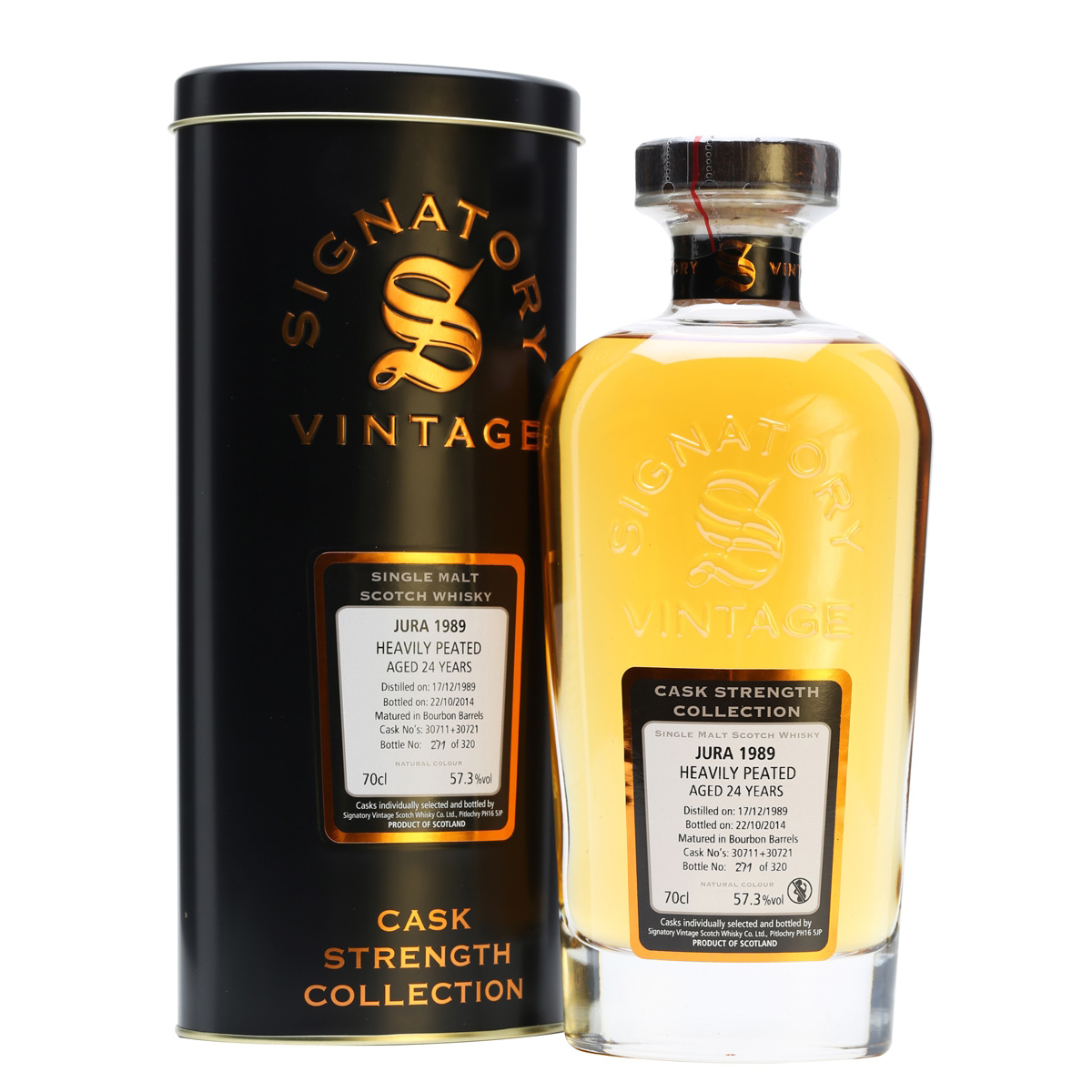 AGED: 24 years
DISTILLED ON: December 17, 1989
BOTTLE ON: September 17, 2014
MATURED IN: Bourbon Barrel
CASK NO: 30416
BOTTLE NO: of 158
---
Located off Scotland's western coast on the Isle of Jura, the island's only distillery opened in 1810. After a massive renovation in the mid-1900s, the distillery was reopened in 1963 in hopes to boost the island's economy.
---
TASTE NOTES
COLOR: amber
NOSE: sooty notes, wet newspaper, along with a lot of coastal notes, olive juice, kelp, a little iodine, complemented by soft earthy notes and grass, burnt heather, and ginger. After a while creamier notes emerge, like ripe gooseberries and strawberries, and toffee.
TASTE: oily, salty, and definitely peatier than the nose suggested. Flavors include grapefruit and softly bitter (burnt) herbs, sharp brine, smoked, salted fish, and oysters. Some sweet lemon and vague white fruits present underneath.
FINISH: long, quite sharp and briny again, with grasses, herbs and liquor ice.
ABV: 54.9%
PER CS: 6
SIZE: 750ml