CASK STRENGTH COLLECTION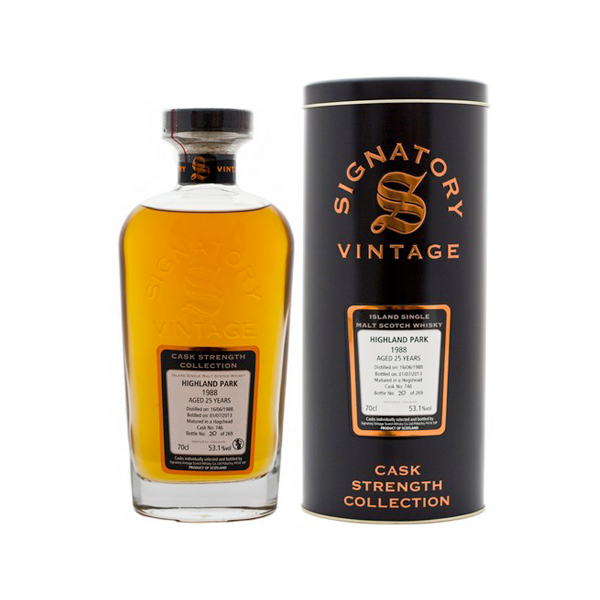 ITEM NO: SSCS08
AGED: 25 years
DISTILLED ON: June 1988
BOTTLE ON: May 2014
MATURED IN: hogshead
CASK NO: 749
BOTTLE NO: 216
---
Highland Park is made with the same enduring belief, integrity and to the same exacting standards founded with the distillery in 1798. The established attitude at Highland Park Distillery is one of custodianship rather than management, of tradition rather than novelty. Yet innovation is welcomed when there is a genuine benefit to the whisky, not, as is often the way, to benefit efficiency or profitability. 
---
TASTE NOTES
COLOR: Pale lemony gold
NOSE: Both fruity and peaty. The scent of citrus and ripening peaches is softened by the aroma of vanilla.
TASTE:  The coastal notes stand out, followed by apple, vanilla, and peach bringing a burst of citrus and fruitiness.
FINISH: Soft finish. Clean and salving aftertaste with hints of orange and peach.
ABV: 50.7%
PER CS: 6
SIZE: 750