UN-CHILLFILTERED COLLECTION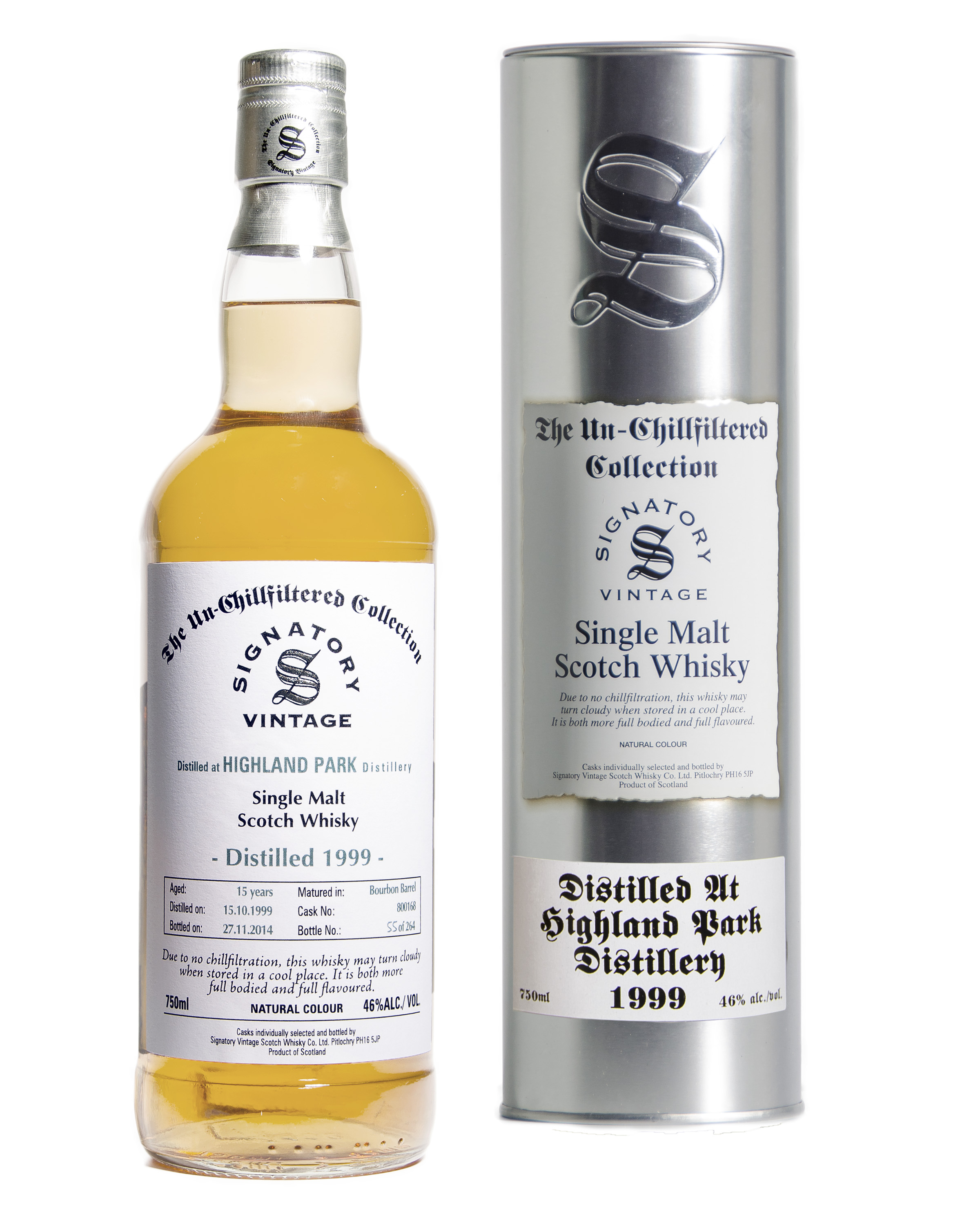 AGED: 15 years
DISTILLED ON: October 15, 1999
BOTTLE ON: November 27, 2014
MATURED IN: Bourbon Barrel
CASK NO: 800168
BOTTLE NO: of 264
---
Established in 1798, Highland Park is one of the most remote Scotch whisky distilleries in the world. Located on in the Orkney islands, the distillery has been producing premiere malts for over 200 years. Its unique location allows Highland Park to produce spirits of unparalleled taste and quality.
---
TASTE NOTES
COLOR: golden wheat
NOSE: Sweet stewed apple, fruity gummi chews, pear drops, rhubarb and custard sweets, porridge (with dark demerara sugar) and hints of furniture polish.
TASTE: Softer than expected to start, with cream and gentle ground cinnamon spiciness. Fruit rolls in behind that, with raisins and apple joined by cinnamon bark and soft flapjacks. There's an elegant mustiness hiding behind the fruit, like an old cupboard, with hints of flamed orange zest appearing right at the end.
FINISH: Gentle cinnamon and nutmeg spiced porridge, with sweet grass and hay notes growing as it fades.
ABV: 46%
PER CS: 6
SIZE: 750 mL