UN-CHILLFILTERED COLLECTION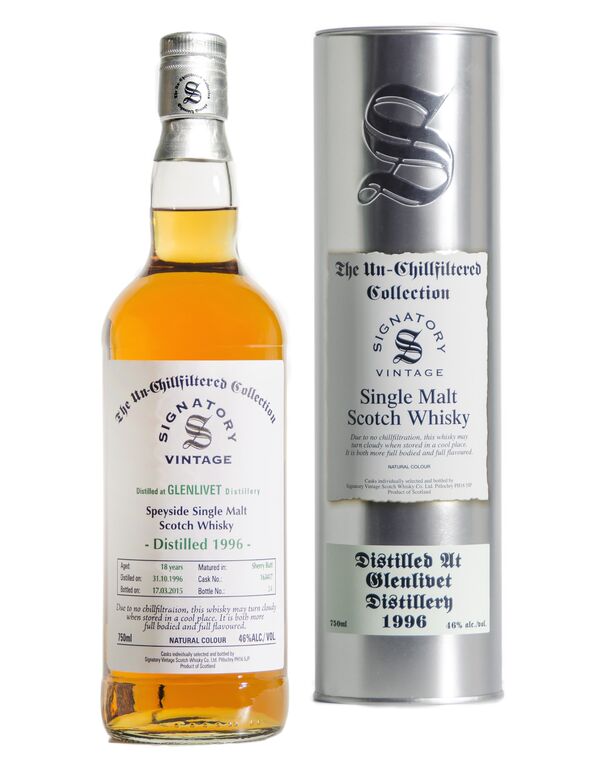 AGED: 18 years
DISTILLED ON: October 31, 1996
BOTTLE ON: March 17, 2015
MATURED IN: Sherry Butt
CASK NO: 163417
---
The Glenlivet distillery is a distillery near Ballindalloch in Moray, Scotland that produces single malt Scotch whisky. It is the oldest legal distillery in the parish of Glenlivet, and the production place of the Scottish whisky of the same name. It is described in packaging and advertising as "The single malt that started it all". It was founded in 1824 and has operated almost continuously since
---
TASTE NOTES
COLOR: golden wheat
NOSE: notes of chewy sultanas and sherried peels, barley sugars and toasty cereals with petals and apple blossom.
TASTE: full and rich, with notes of chewy, tannic oak. Also, manuka honey and walnut, with Cox's apples and orange peels, cut herbs; fennel and spearmint.
FINISH: long and dry, with a spicy oak note.
ABV: 46%
PER CS: 6
SIZE: 750 mL