UN-CHILLFILTERED COLLECTION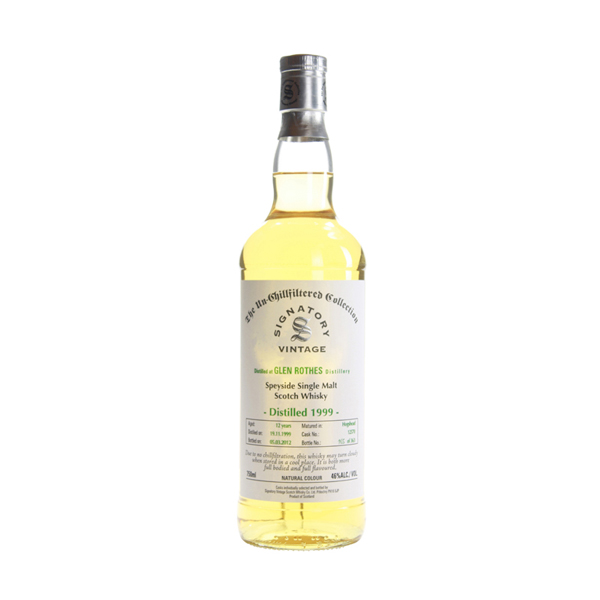 ITEM NO: SS515
AGED: 14 years
DISTILLED ON: November 1999
BOTTLE ON: May 2014
MATURED IN: hogshead
CASK NO: 12572
BOTTLE NO: 358
---
The Glenrothes Distillery(? Single malt?) has always been universally acclaimed by blenders as an exceptional Speyside Malt. The Glenrothes is used in blended scotch whiskies such as Cutty Sark and The Famous Grouse. The Glenrothes bottlings are not determined by age but by vintage, making this single malt unique in its category. The Glenrothes is also sold as "Select Reserve," a recently introduced non-vintage line.
---
TASTE NOTES
COLOR: slightly rosy hue
NOSE: A rich sherried nose with brandy butter. Fairly strong sulphur notes with burnt sawdust and bread with some light fruit elements such as strawberries on top.
TASTE: Sulphur, cordite with deviled eggs. Chewy with a pepper taste like rocket.
FINISH: Long, with a fruity yet liquorice finish
ABV: 46%
PER CS: 6
SIZE: 750