UN-CHILLFILTERED COLLECTION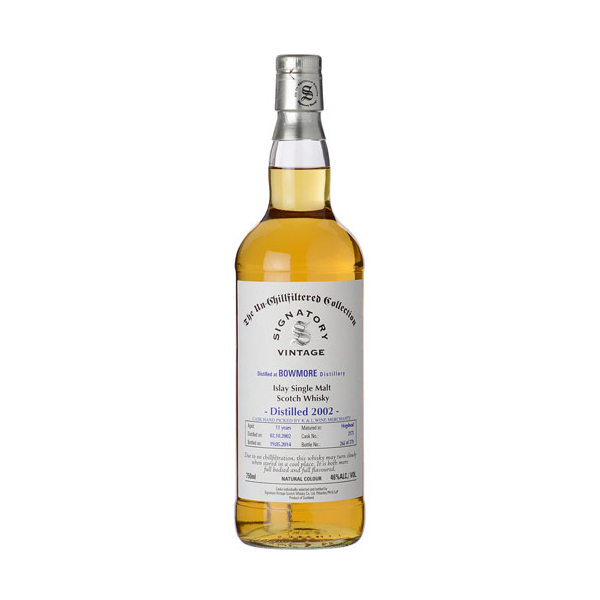 AGED: 12 years
DISTILLED ON: October 2, 2002
BOTTLE ON: October 23, 2014
MATURED IN: Hogshead
CASK NO: 2186
BOTTLE NO: of 321
---
One of Scotland's oldest distilleries, Bowmore was opened by a local merchant in 1779. The distillery's location on Islay's Lcoh Indaal shore lends to the cool temperatures and peaty soil ideal for making whiskey. Since its establishment, Bowmore has continuously produced its own floor malted barley, which creates a balanced, flavorful spirit.
---
TASTE NOTES
COLOR: warm amber
NOSE: subtle lemon and honey, balanced beautifully by Bowmore's trademark peaty smokiness.
TASTE: : sweet and delicious heather honey and gentle peat smoke.
FINISH: long and mellow.
ABV: 46%
PER CS: 6
SIZE: 750ml