86 PROOF COLLECTION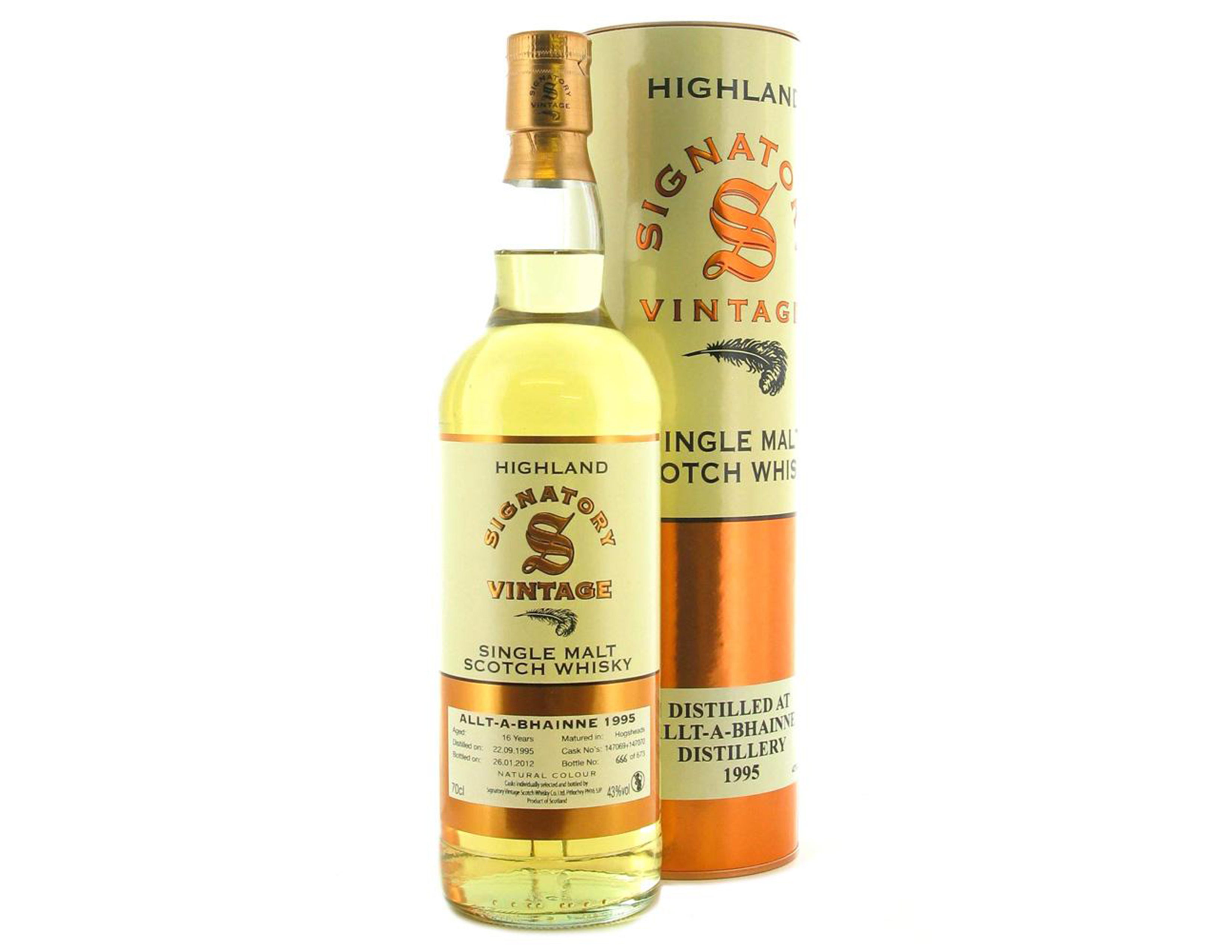 AGED: 18 years
DISTILLED ON: September 22, 1995
BOTTLE ON: July 28, 2014
MATURED IN: Hogshead
CASK NO: 147077
BOTTLE NO: of 329
---
Found in the Southern part of Scotland's Speyside region in 1975, Allt-A-Bhainne supplies malt whiskey for Chivas blends. Created as a subsidiary of Seagram's, the small distillery creates malts through a simplified distilling process that features barrels manned by a single staff member. After a brief hiatus, the distillery was re-opened in 2005 due to high demand for the nuanced, high-quality spirits.
---
TASTE NOTES
COLOR: pale lemony gold
NOSE: pear, apple peels, orange blossom, pepper, zest and honey
TASTE: tangy and fruity, with notes of peppermint, stewed apples, cinnamon and dark honey.
FINISH: : bittersweet, with notes of sawdust and cut hay.
ABV: 43%
PER CS: 6
SIZE: 750 ml