CASK STRENGTH COLLECTION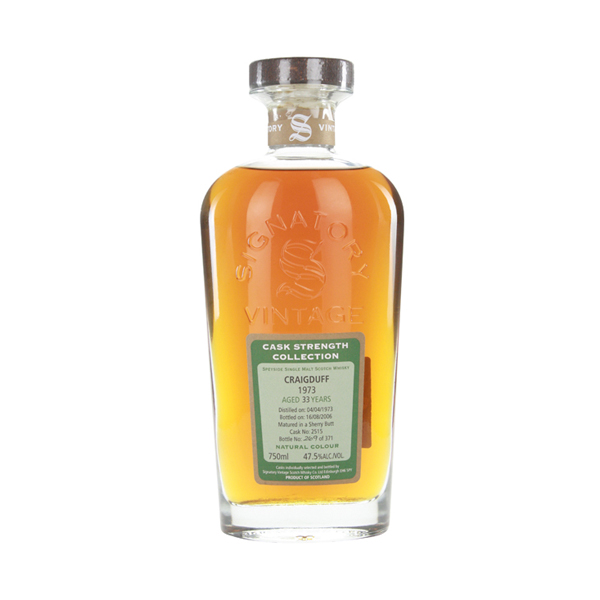 ITEM NO: SSCS20
AGED: 33 years
DISTILLED ON: April 1973
BOTTLE ON: August 2006
MATURED IN: sherry
CASK NO: 2515
BOTTLE NO: 371
---
Founded in 1957, Glen Keith Distillery produces, among other single malts, the Craigduff, an experimental peated malt. With its charming pagoda atop the roof of the 3.5 million liter capacity distillery, Glen Keith Distillery sits in the beautiful village of Keith, not far from the River Isla. Lying in close proximity to Strathisla, a fellow Seamgram owned distillery, Glen Keith draws its waters from the Balloch Hills springs and produces delicate, honeyed single malts. In 1970, the distillery became Scotland's first to gas-power its stills.
---
TASTE NOTES
COLOR: Gold
NOSE: Spicy with woody peat and red apples. Creamy acacia honey, ginger and a hint of wood smoke.
TASTE: Intriguing and delicious, caramelized apples, heather beeswax and hints of clove.
FINISH: Savory smoked barley.
ABV: 47.5%
PER CS: 6
SIZE: 750